Hi Everyone,
I need your help. I'm about to launch my brandnew course "Teaching Children About Money 2.0" (TCAM 2.0) and I don't know which image I should use. Which one do you like the best and why?
The course is an online-homestudy course that helps parents, and teachers teach their kids and teens about money using interactive, fun and exciting short stories, novels, cartoons, workbooks, videos, audios, colouring books, parenting guides, etc. All the material is available online to keep costs down for the parents and teachers. They can view the videos online, and download the stories and activities, etc.
I have created two images to show off what the course offers and I wanted to make sure that the idea came across that the course was an online course, so no one would expect to receive any material in the mail. The course is so large that if I had it all printed of as a physical product a lot of the parents and teachers that I want to help would never be able to afford to get it, so I've chosen a laptop and a desktop computer image as my background.
I've pasted all of the material from my course onto the screens to make it look as if they are coming out of the computer.
I'm not sure whether I should use the laptop or the desktop computer for my background. I don't want anyone to think they will be also getting a new computer with the course either! YIKES! 🙂
Can you please leave a comment below and let me know which of these two images best represents my course and why you like it the best?
The Laptop Computer one: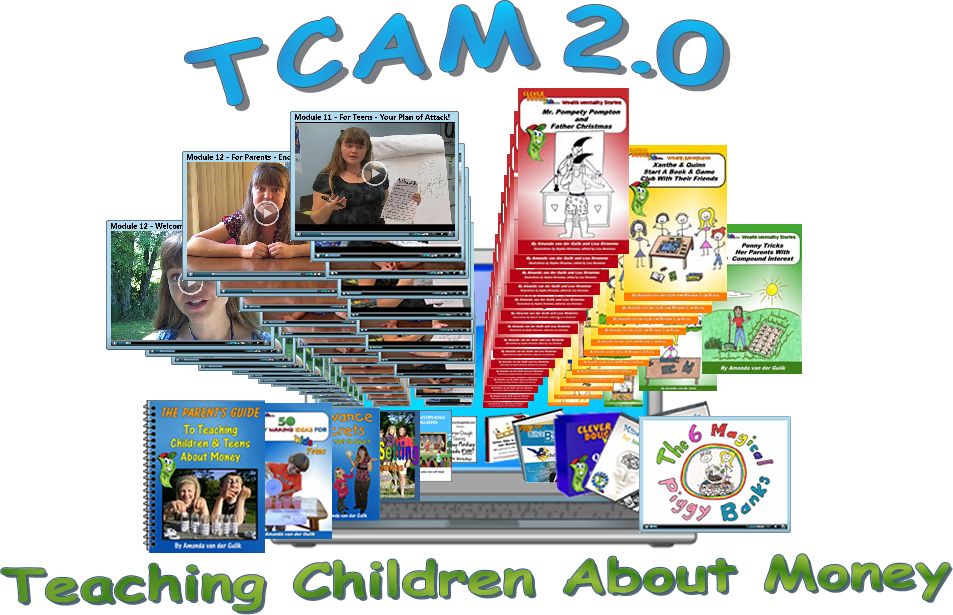 Or the Desktop Computer one: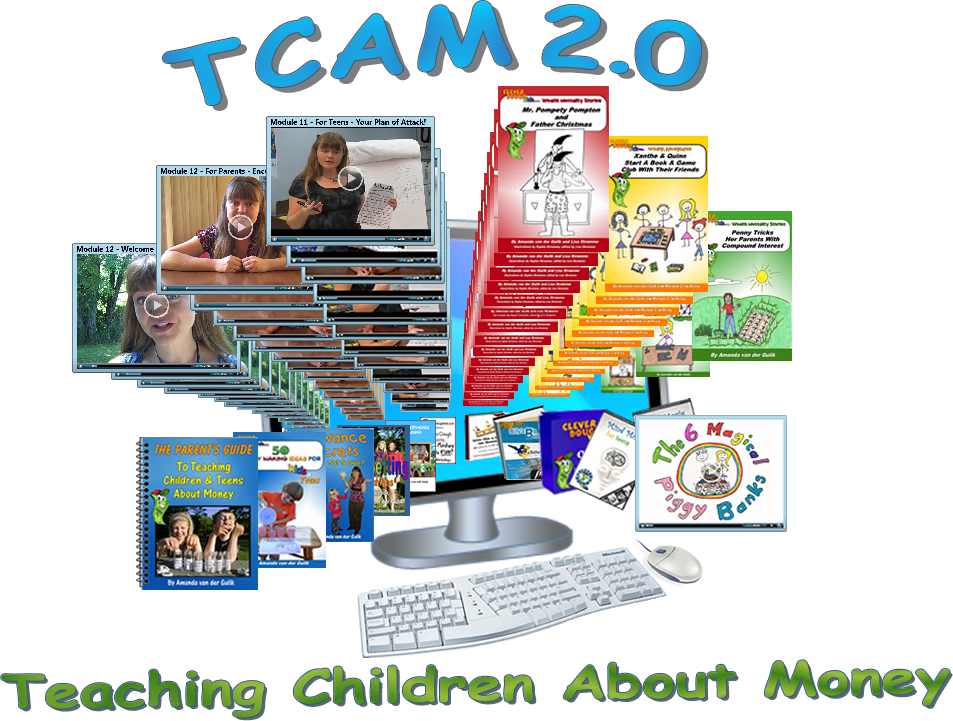 Thank-you SOOOOO much for your help! You're awesome!
Thank-you!
Cheers….Amanda…Excited Life Enthusiast! ;o)
P.S. Thank-you again so much for helping me figure out which image to use to best represent my brand new "Teaching Children About Money 2.0" Online Homestudy course! 🙂
Simply leave a message below with either 'Laptop' or 'Desktop' and why you like that one best in the comment section below. Thanks SOOOOOOO MUCH!!!